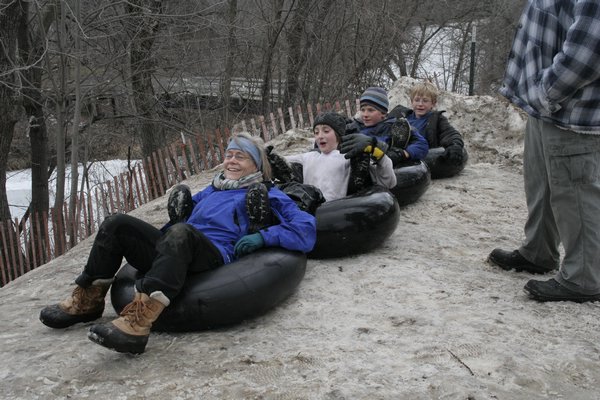 Here Cordelia takes the lead on a chain going down the hill.
You can't tell it much, but by this point it had clouded over and the wind had really picked up. It was starting to get cold out and some of the Scouts were starting to regret being soaking wet.
But luckily for them our time on the hill was up, and this was one of the very last runs done.